---
NEAPLOT2 and NEAPLOT3D for Windows
version 5 - Mar. 26, 2022
(original version - Jan. 26, 2003)
Tabare Gallardo
Dpto. Astronomia, Facultad de Ciencias, Uruguay.
gallardo@fisica.edu.uy
Originally conceived for plotting NEAs trajectories with respect to Earth it was extended to plot arbitrary minor bodies orbits with respect to an arbitrary planet.

NEAPLOT shows the path of a Near Earth Asteroid with respect to the rotating frame Sun-Earth. NEAPLOT performs a full numerical integration considering the Sun + 9 planets + the Near Earth Asteroid using EVORB and produces a graphic output using DISLIN graphic library from H. Michels (Max Planck Institut). It also generates a file with the evolution of the coordinates x, y, z and the distance to Earth and a file with details of close encounters with planets (minimum distance < 2 RHill). It does not take into account the perturbations by the Moon. You can use the database NEA.DAT from MPC or you can introduce orbital elements by hand. Actually, any file with MPC format can be used as NEA.DAT or appended to NEA.DAT.
NEAPLOT2 (the primitive version of NEAPLOT) shows projections on the ecliptic's plane (XY) where the Sun and Earth are represented by symbols (yellow and blue).
NEAPLOT3D (the 3D version) shows more realistic three-dimensional views of the NEA's path where the Sun is represented by a yellow sphere and the Moon's orbit as a small red circle. The scale of the Sun-Earth system is preserved and the user can select the observer's position whenever it is outside the 3D box delimited by xyz axis. From version 4 it is also possible to choose the planet (other than Earth) for the reference system, in order to satisfy the claims from Irek (553 Chorzow). Since version 4.3 and ahead it is possible to make longer and faster integrations (useful for centaurs and TNOs).

Instructions:

1) download and decompress the file neaplot3d.zip and/or neaplot2.zip
2) optional: download the file NEA.DAT (or nea.txt or any other) from Minor Planet Center
3) put both files in the same directory
4) execute neaplot3d.exe or neaplot2.exe


Download neaplot2.zip
Download neaplot3d.zip (recommended)
Download NEA.DAT and other data files
---
Example of output from NEAPLOT3D: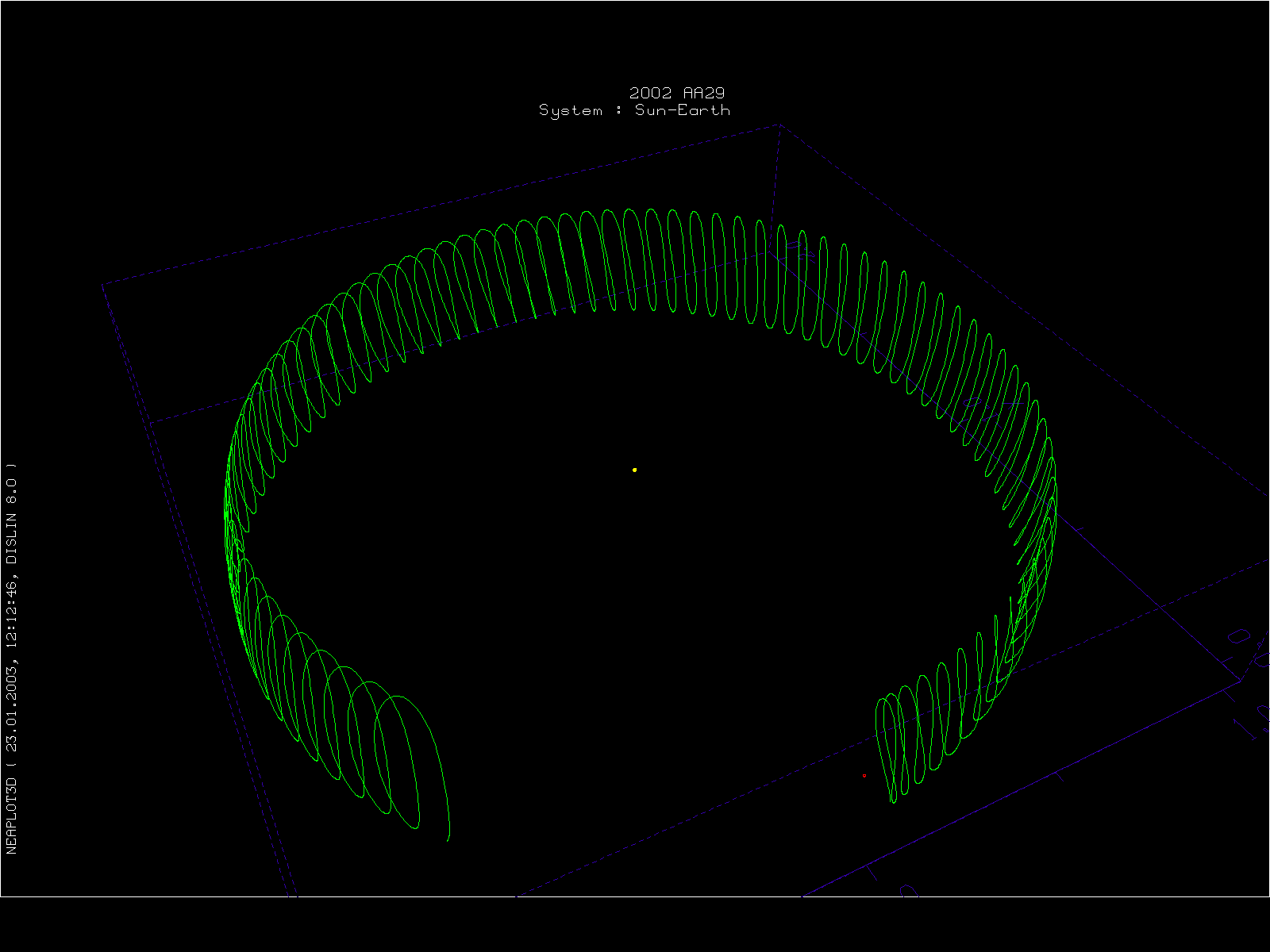 ---
Example of output from NEAPLOT2: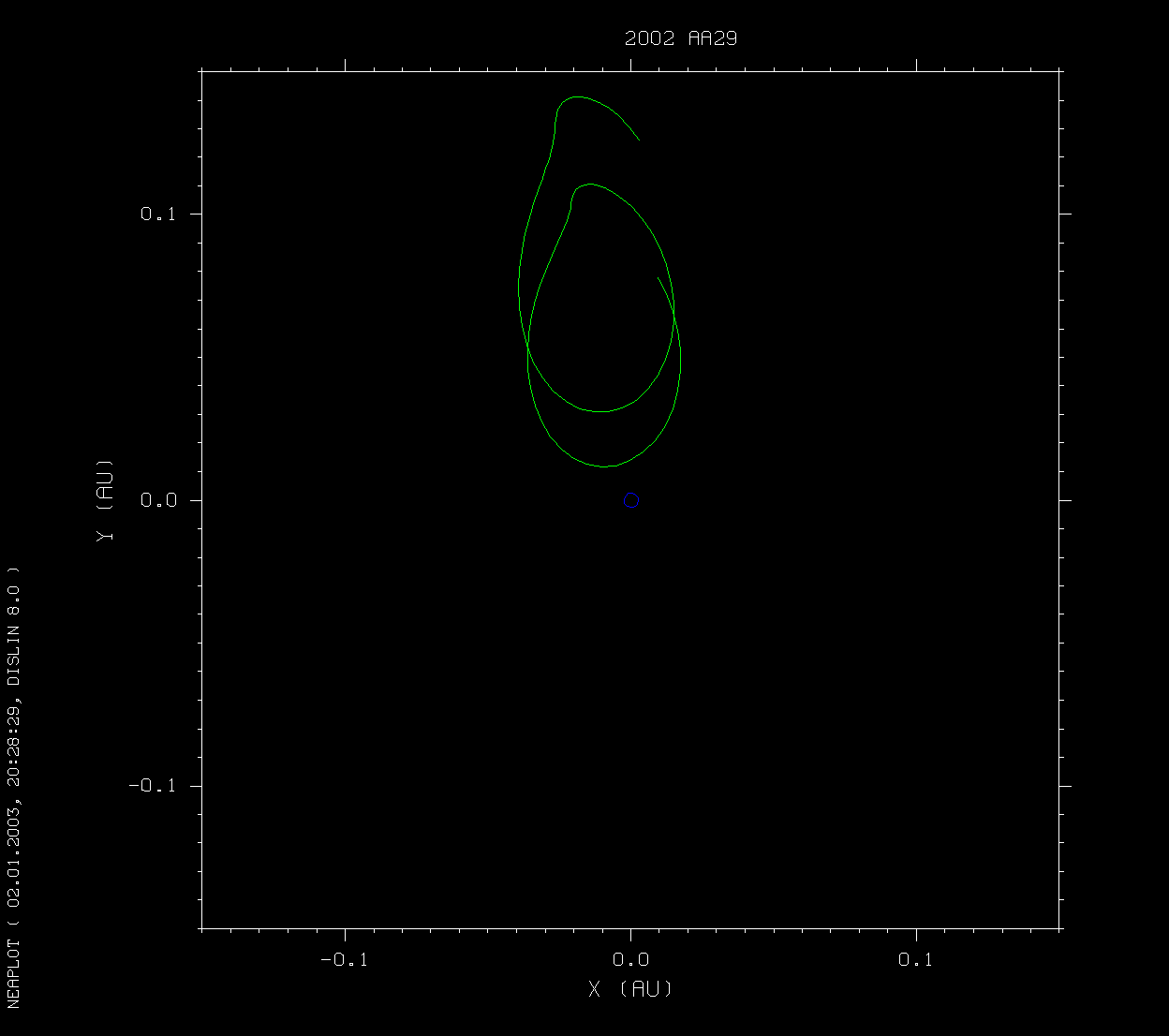 ---