Marie Skłodowska-Curie Innovative Training Network BE-OPTICAL: Advanced biomedical imaging and data analysis
(October 2015-September 2019, H2020-675512)
Coordinator: Prof. Cristina Masoller
Partners: Universitat Politècnica de Catalunya (Spain); Georg August University (Germany); Max Planck Institute for Dynamics and Self-Organization (Germany); University of St. Andrews (U.K.); Institut de Microcirugia Ocular (Spain); Centre de Nanosciences et de Nanotechnologies (France); Nicolaus Copernicus University (Poland); University of Glasgow (U.K.); PicoQuant Innovations GmBH (Germany).
Description: Biomedical imaging is a research field that is producing ground breaking scientific discoveries that improve our life quality, and have a huge economic impact. To advance this field, is crucial to invest in the new generation of researchers. BE-OPTICAL provided top-level training to 14 PhD students, in a wide range of imaging technologies and signal processing tools. BE-OPTICAL brought together an interdisciplinary team of physicists, engineers and medical doctors, with complementary expertise.
The goals and results of the research projects of the PhD students supervised by Prof. C. Masoller were:
<![if !supportLists]>- <![endif]>Donatus Halpaap: to develop new approaches for reducing speckle in double pass images.
PhD thesis: Experimental study of speckle generated by semiconductor light sources: application in double pass imaging (2019, co-supervised with M. Vilaseca, DF-UPC News)
Publications:
D. Halpaap, C. E. Garcia-Guerra, M. Vilaseca, C. Masoller, "Speckle reduction in double-pass retinal images", Sci. Rep. 9, 4469 (2019).
D. Halpaap, J. Tiana-Alsina, M. Vilaseca, C. Masoller, "Experimental characterization of the speckle pattern at the output of a multimode optical fiber", Opt. Express 27, 27738 (2019).
<![if !supportLists]>- <![endif]>Pablo Amil: to develop novel algorithms for the analysis and classification of complex biomedical images.
PhD thesis: Machine learning methods for the characterization and classification of complex data (February 2020, DF-UPC News)
Publications:
P. Amil, L. Gonzalez, E. Arrondo, et al.
Unsupervised feature extraction of anterior chamber OCT images for ordering and classification
Scientific Reports 9, 1157 (2019). This work was featured in local and national newspapers (read more here).
P. Amil, F. Reyes-Manzano, L. Guzmán-Vargas, I. Sendiña-Nadal and C. Masoller
Network-based methods for retinal fundus image analysis and classification
PLoS ONE 14, e0220132 (2019).
P. Amil, N. Almeira, C. Masoller
Frontiers in Physics 7, 194 (2019).
Outlier mining methods based on network structure analysis
<![if !vml]>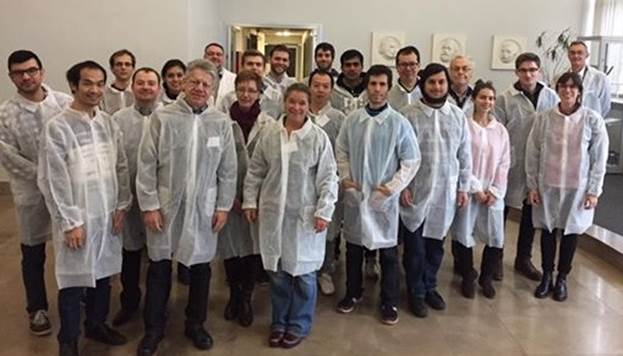 <![endif]>
Members of UPC team (Terrassa, Barcelona, October 2016)
<![if !vml]>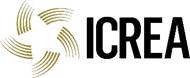 <![endif]>
Participants of the first BE-OPTICAL school (Gottingen, Germany, November 2016)
BE-OPTICAL was featured in national and local newspapers (Nov. 2016): La Vanguardia, El Periodico, Diario de Terrassa
BE-OPTICAL was featured in the Success Stories web page of the European Comission (Sep. 2017).
<![if !vml]>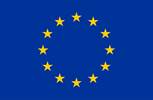 <![endif]>  <![if !vml]>

<![endif]>