Marie Curie ITN BE-OPTICAL: Advanced biomedical imaging and data analysis
2015-2019, H2020-675512
Web page: http://beoptical.eu/
Coordinator: C. Masoller
Partners: Universitat Politècnica de Catalunya (Spain); Georg August University (Germany); Max Planck Institute for Dynamics and Self-Organization (Germany); University of St. Andrews (UK); Institut de Microcirugia Ocular (Spain); Centre de Nanosciences et de Nanotechnologies (France); Nicolaus Copernicus University (Poland); University of Glasgow (UK); PicoQuant GmBH (Germany).
Description: Biomedical imaging is a research field that is producing ground breaking scientific discoveries that improve our life quality, and have a huge economic impact. To advance this field, is crucial to invest in the new generation of researchers. BE-OPTICAL provided top-level training to 14 PhD students, in a wide range of imaging technologies and signal processing tools. BE-OPTICAL brought together an interdisciplinary team of physicists, engineers and medical doctors, with complementary expertise.
BE-OPTICAL was featured in the Success Stories web page of the European Comission (2017).
BE-OPTICAL was featured in national and local newspapers (2016): La Vanguardia, El Periodico, Diario de Terrassa
<![if !vml]>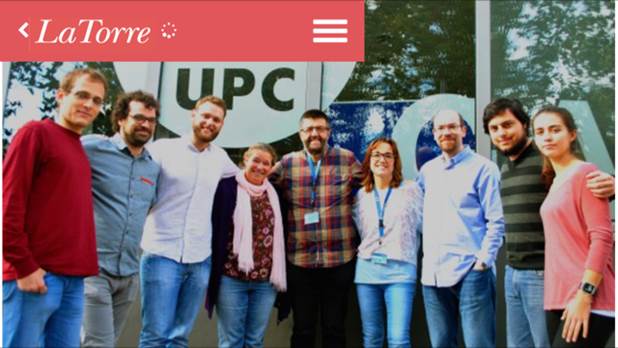 <![endif]>
Members of UPC team (Terrassa, Barcelona, October 2016). From left to right: D. Halpaap, J. Tiana, T. Alterini, C. Masoller, J. Pujol, M. Vilaseca, F. Diaz, P. Amil and A. Rodriguez.
<![if !vml]>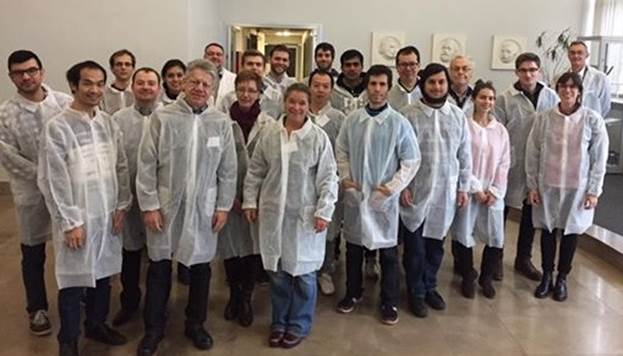 <![endif]>
Participants of the first BE-OPTICAL school (Gottingen, Germany, November 2016)
<![if !vml]>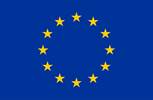 <![endif]>  <![if !vml]>

<![endif]>