Third 'Rio de la Plata' Workshop on
Noise, Chaos and Complexity in
Lasers and Nonlinear Optics
Punta del Este, Uruguay, 3-7

December

, 2007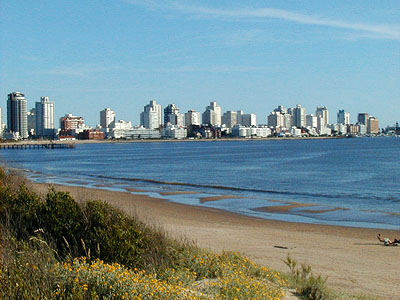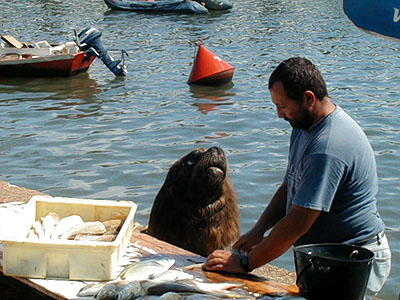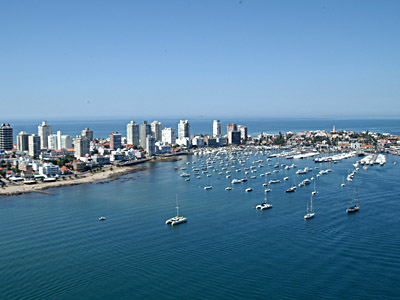 Scientific Organizers: C. Masoller (Uruguay) A. Hnilo (Argentina)
The topics covered by the workshop include: dynamics of lasers and optical amplifiers, noise properties, instabilities and multimode behaviour, quantum-dot and novel types of semiconductor lasers, laser arrays, light-polarization dynamics, transverse spatial patterns, solitons and localized structures, synchronization and applications to secure communications, photonic crystals.
The purpose of the Workshop is to keep the scientific community working on nonlinear phenomena on lasers and optics, updated with the most recent developments and tendencies in the area. We hope that the Workshop will provide the opportunity to interchange ideas in a relaxed environment, contributing in this form to the possible nucleation of new inter-institutional collaborating groups and encouraging the development of scientific collaborations at an international level. Emphasis will be put in the participation of Latin-America scientists.
Invited Speakers

Igal Brener (Albuquerque, USA)
Terahertz semiconductor lasers, receivers and metamaterials
Marcel Clerc (Santiago, Chile)
Pattern collapse as a mechanism for the formation of solitary states
Wolfgang Elsäßser (Darmstadt, Germany)
Quantum noise of optoelectronic emitters: an excursion from squeezed states of light emitted by VCSELs via the intensity noise of quantum cascade lasers to quantum dot superluminescent diodes
Jason Gallas (Porto Alegre, Brazil)
Chaotic phases of optically injected lasers and related models
Tom Gavrielides (Air Force Research Laboratory, USA)
Semiconductor lasers subject to delayed polarization rotated feedback
Fritz Henneberger (Berlin, Germany)
Noninvasive optical control of semiconductor lasers
Stephen Hegarty (Cork, Ireland)

Quantum-dot lasers subject to external optical perturbation

Marcelo Kovalsky (Buenos Aires, Argentina)
Low dimension dynamics in the Innsbruck experiment


Laurent Larger (Besançon, France)
The integro-differential delay electro-optic oscillator: new dynamical features and robust generalized synchronization capabilities with a delay shared feedback coupling
Arturo Lezama (Montevideo, Uruguay)
Single-pass quantum fluctuation spectroscopy in atomic samples
Marcelo Martinelli (San Paulo, Brazil)
My fair light: bright multicolor entanglement
Krassimir Panajotov (Brussels, Belgium)
Feedback from an extremely-short external-cavity in VCSELs and experimental observation of coherence resonance
Luis Pesquera (Santander, Spain)
Nonlinear dynamics reconstruction of chaotic cryptosystems based on a laser diode subject to optoelectronic feedback with fixed and variable delay
Jose R. Rios Leite (Recife, Brazil)
Low frequency synchronization between chaotic semiconductor lasers
Marc Sciamanna (Metz, France)
Dynamical diversity in VCSELs with optical injection
Alan Shore (Bangor, Wales)
Dynamics of VCSELs subject to optical feedback and optical injection
Jorge Tredicce (Nice, France)
Mapping local defects of extended media using cavity solitons
Ramon Vilaseca (Terrassa, Spain)
Broadband second harmonic parametric scattering in ferroelectric crystals with random domains structure


Punta del Este is located 140km (87 miles) east of Montevideo is a charming and busy coastal resort that was founded at the beginning of the 19th century. Opposite the peninsula that separates the waters of the Atlantic Ocean and the Rio de la Plata, is the island of "Isla de Lobos", inhabited by one of the world's largest sea-lion colonies.

The Workshop will take place at the Club del Lago Hotel*****, that is located 20 minutes from Punta del Este center and just 3 kms. from the Carlos Curbelo International Airport. Highlights of the Hotel include the adjacent 18-hole golf course and its particularly peaceful location, with magnificent views of the Lagoon.

To make your hotel reservation, please contact the hotel directly, by telephone, email or fax, indicating your arrival and departure days, accompanying person if any, and mention "Laser Workshop participant". Contact information:
Tel: (59842) 578403
Fax: (59842) 578408
email: reservas@clubdellagohotel.com


Special rates for the Workshop, per person per night in single or double room occupancy, in the "All Inclusive Plan" (Buffet breakfast, lunch, and dinner) are:

participant: US$ 63 , accompaning person: US$ 83 (in US dollars).

Arrival information:
By Plane: in December several companies fly directly from Buenos Aires (Argentina) and San Pablo (Brasil) to Punta del Este. The International Airport Carlos Curbelo is 3 kms. from the hotel. If you inform in advance the hotel of your arrival plans (clubdellago@barcelo.com), the hotel can arrange a transfer free of charge. Alternatively, you can take a taxi or remise from the airport to the hotel (the cost is about US dollars10-20).

By bus: From Montevideo Carrasco Airport there are frequent buses to Punta del Este (COT and COPSA). The trip to Punta del Este takes less than 2 hours. You must leave the bus at "Solanas Terminal" (before Punta del Este). From the but terminal you can call the hotel (tel: 578403) and they will arrange a tranfer free of charge, or, alternatively, you can take a taxi from the bus terminal "Solanas" to the hotel (the cost is about US dollars10).



Registration Fee:

Has to be paid cash at the conference registration desk (prices in US dollars). It includes the welcome cocktail, coffee breaks and the book of abstracts
Regular participants: U$S 150
Students: U$S 60
Registration deadline: October 8, 2007
Acceptance: October 22, 2007
For registration, please send an email with the following information to cristina.masoller@upc.edu
Name:
Institution:
Email:
Position:
Title of Contribution:
Abstract:
Type of Contribution: Oral Poster


Previous workshops were held in Colonia del Sacramento, Uruguay, in December 2003 and 2005